On this page are listed the managed rulses present in the organization profile and it is shown to which groups they are applied. Managed rules allow you to define which applications must be associated and installed on the devices of the organization or on one or more subgroups of it. gestite consentono di stabilire quali applicazioni devono essere associate ed installate ai dispositivi dell'organizzazione o a uno, o più, sottogruppi di questa.


By selecting the gear menu at the top right, you will have access to the managed rules settings for the global runtime configuration. You can decide whether to choose "Allow", "Deny" or "Ask user" as default option.

Pressing this button you can add rules to one or several groups of the organization.

by selecting this menu alongside the rule of interest, you will have access to the applications you want to install on the devices.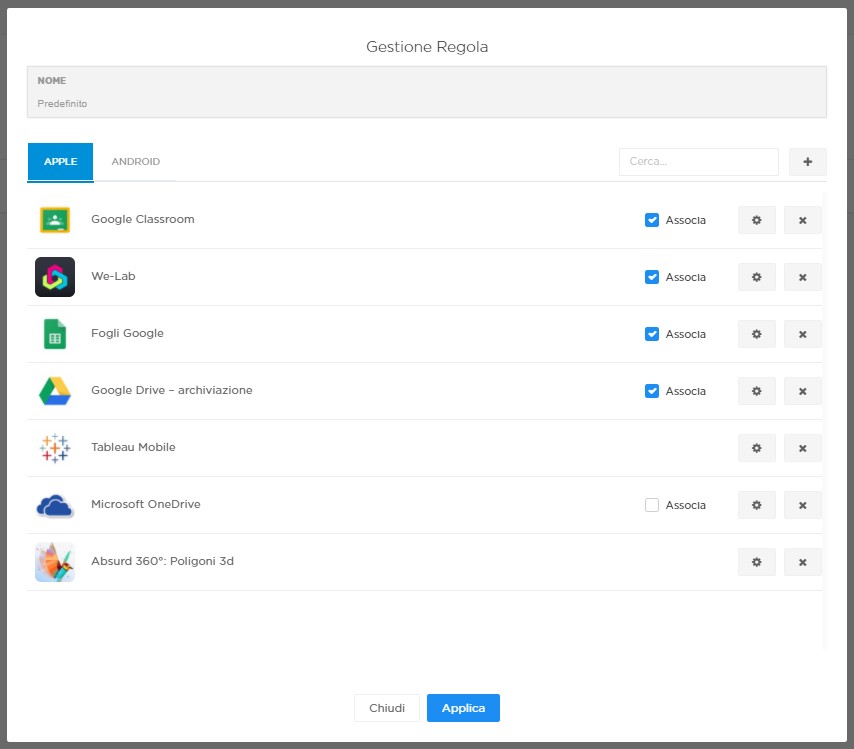 The administrator can choose which type of device he wants to search for the application and therefore, if the required application is not present in the proposed list, simply select
and search for the application in the reference Store.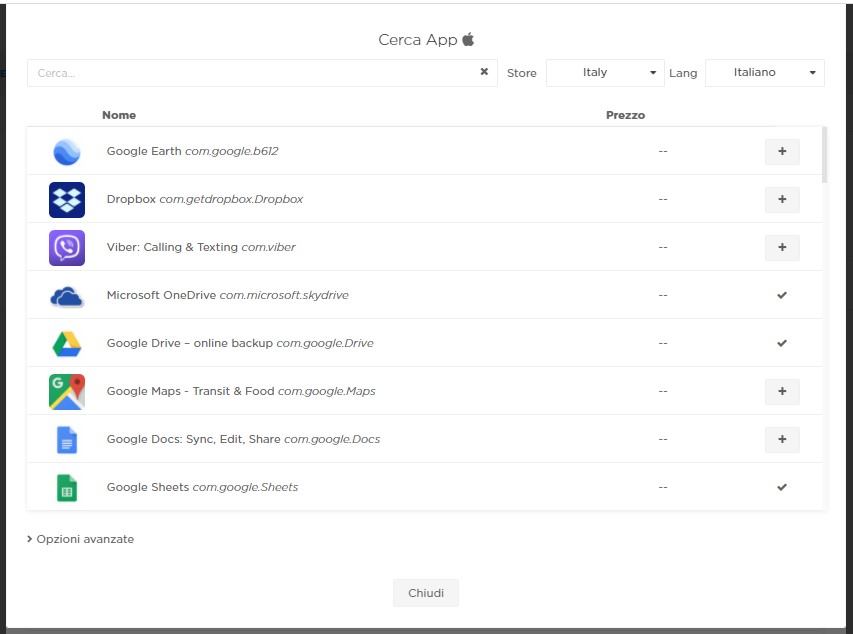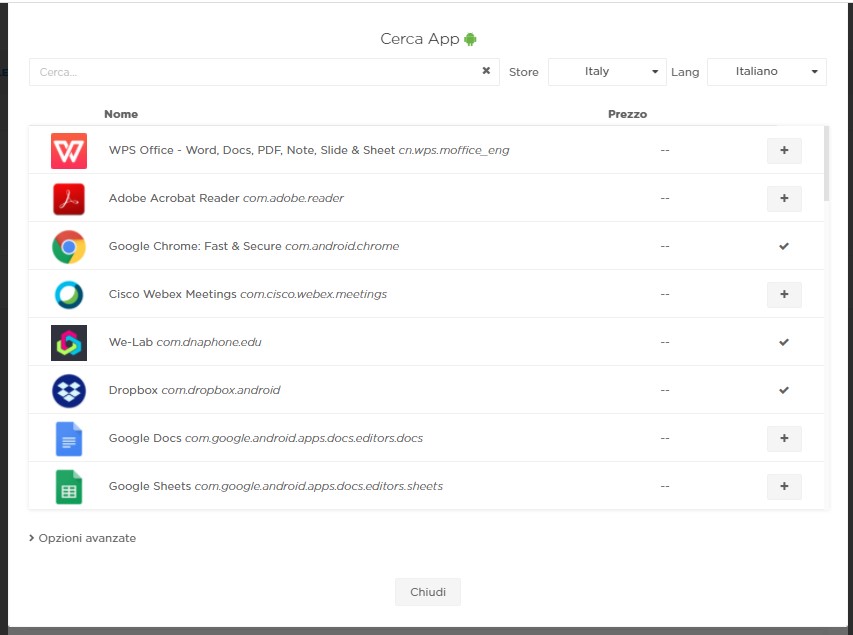 Within the dialog boxes of the Store you just have to select the button
alongside the application of interest to add it to the ones available.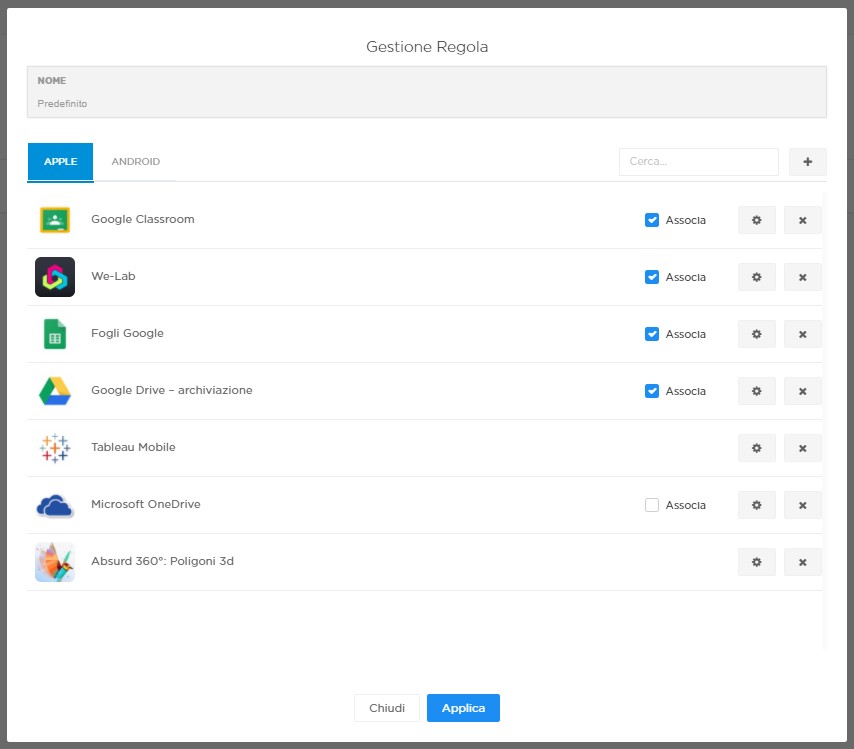 The administrator can choose whether to associate and install every single application using a flag alongside the app itself. If you instead press the gear button you will have access to the advanced settings of the specific application. If you select the X, you will delete the app from the list.