Security Logs allow admins to track and watch system logs on Enhanced Work profile or Supervised devices.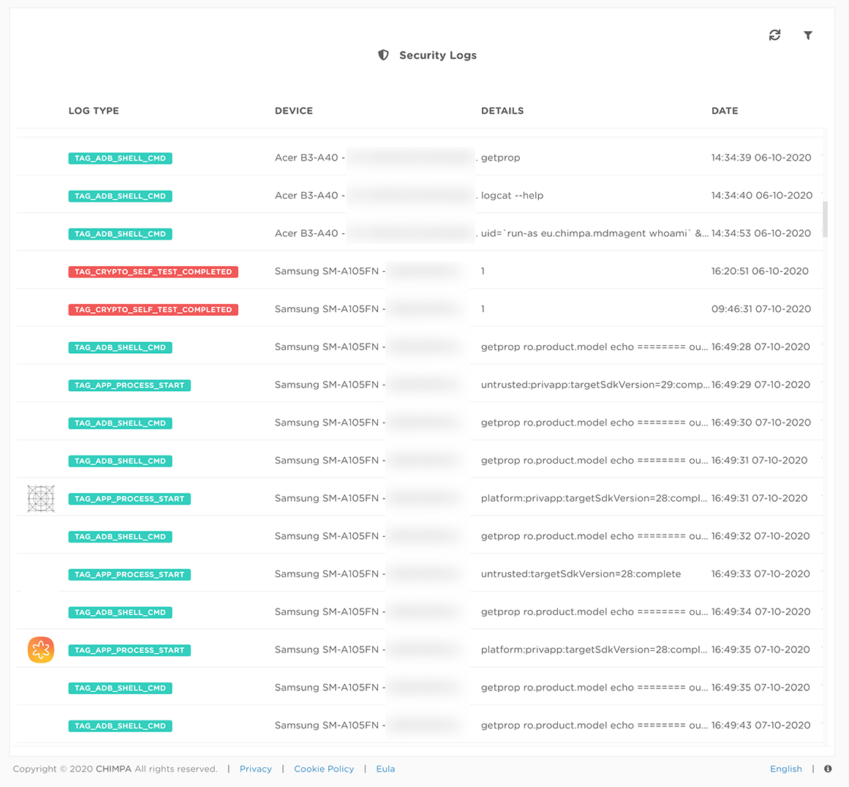 Security Logs can be enabled assigning a Monitoring payload to devices or groups. Choose the log level gravity to grab logs and sync with %mdmName% server.
In payload just choose what data mast be tracked and synched to the %mdmName% server.