App seach modal allows to find and select apps from different sources.
[mobile]
App Store
Apple VPP licenses
Google Play Managed licenses
Play Store
[/mobile]
Microsoft Store
APK from Aptoide
APK from Play Store URL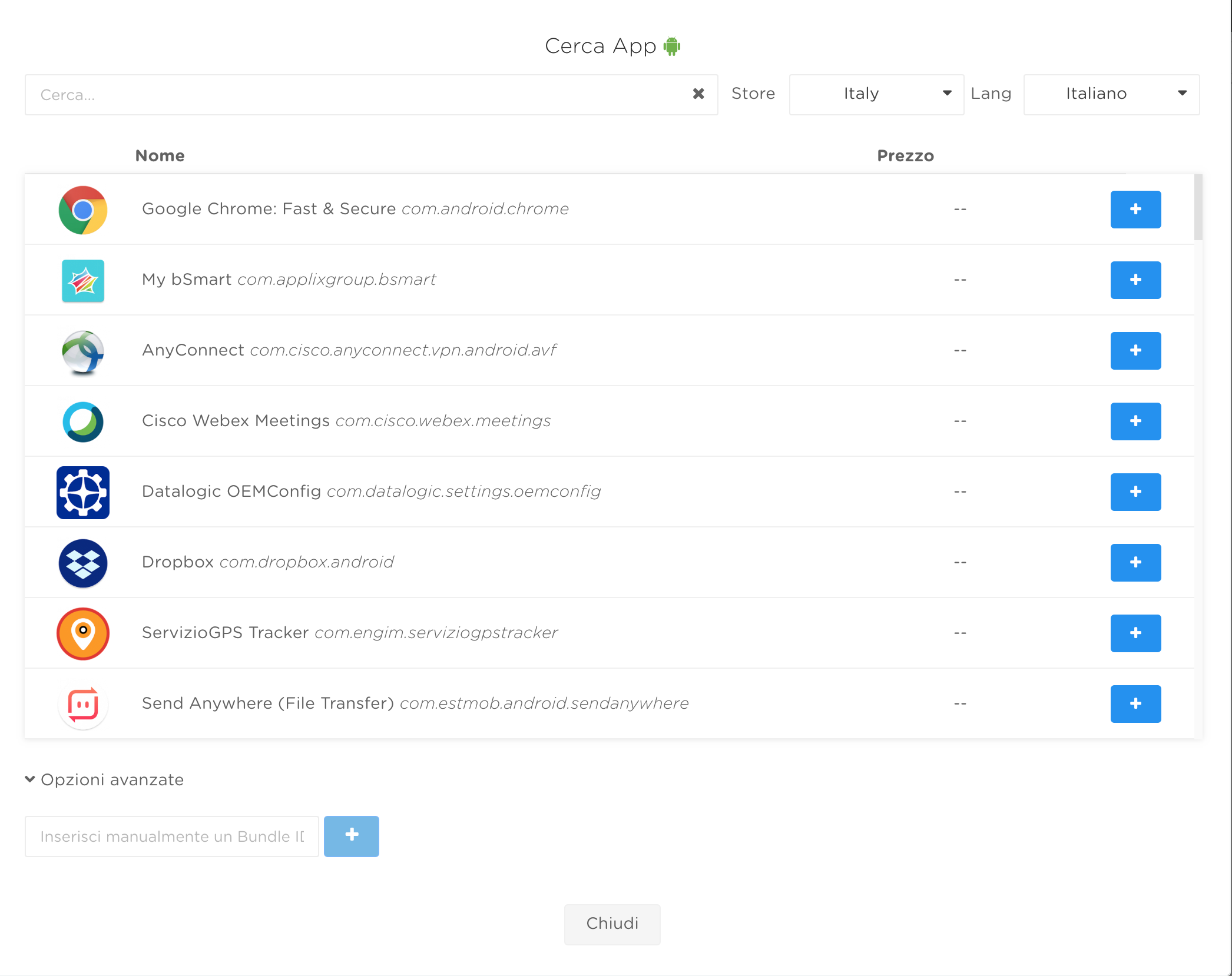 App seach modal shows contextual contents, installed on selected device or based on approved licenses.
If is necessary, admin can select country and language to filter or manually the identifier (bundle identifier or package name) in Advanced option.
App seach modal is used in:
Actions, indivisual or massive and in Smart Workflows, for app installation
Resources selection Bazaar Catalog
Inside Profiles where is needed to specify one or more apps