This action creates managed spaces on the current Android supervised device.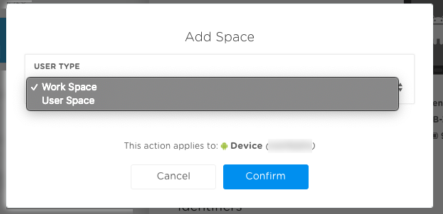 Compatibilty

Delivery type: Single device
Operative System: Android
Management supported: Supervised
Requirements:
Spaces are not supported on Android Enterprise GSuite management, working only on managed organizations.
Work Space on managed devices works on Android Oreo 8 to 10.
User Spaces on a managed device work on Android Pie 9 or superior.
These features are tested working on Android Enterprise Recommended devices, non-conventional manufacturers could not support these features.