Now admins can create zero-touch configuration, set that as default and sync placeholders automatically.
To do this, admin has to sign into the Zero-touch Google account and choose options.
Use Android Enterprise Zero-touch integration under %whitelabelText2% Admin > Global Settings > Google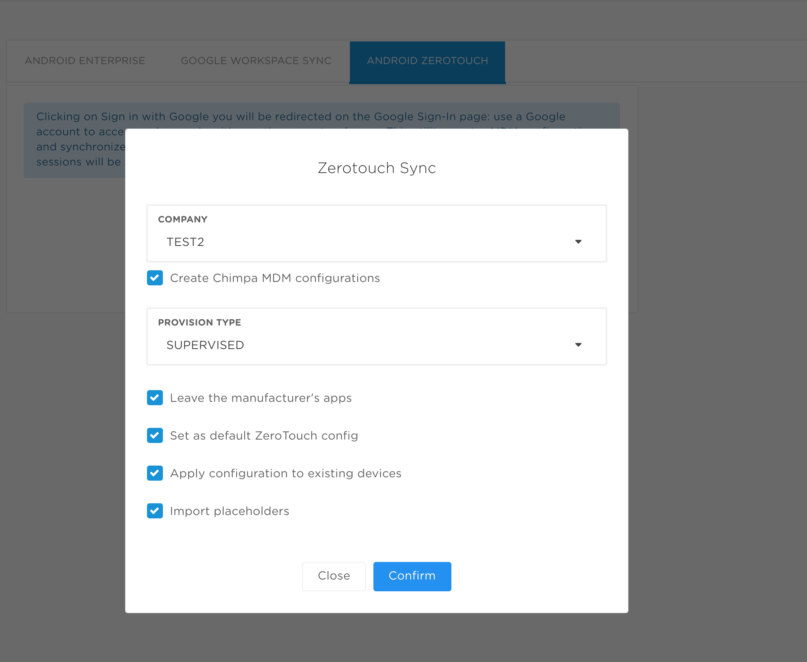 Note: you can specify what kind of provisioning type will be the main one: Supervised (Fully Managed), Enhanced Work Profile or Standard Work Profile (Android 12+).