This section allows you to insert lists of hosts to be used in the allow and deny lists.
In image 44 you can see the different functionalities of the section which consist of:
Filter and search.
Creating a new host list from a .csv. file. By clicking on "Import file" you can load the .csv file
previously configured.
If you don't know how to compile the file . csv you can download an example by clicking on "Download example".
The button "Add hosts +" allows you to create a new host list.
In the table there are two action buttons that allow you to delete or edit a previously inserted list.

Image 44
Creating a list of hosts
Select the "Add host +" button (Image 44 - 4), the 45 image layer will appear.
The required fields are "Preset name" that is the name of the list and the list of hosts (field
"Hostnames").
By selecting the "Confirm" button the list will be saved.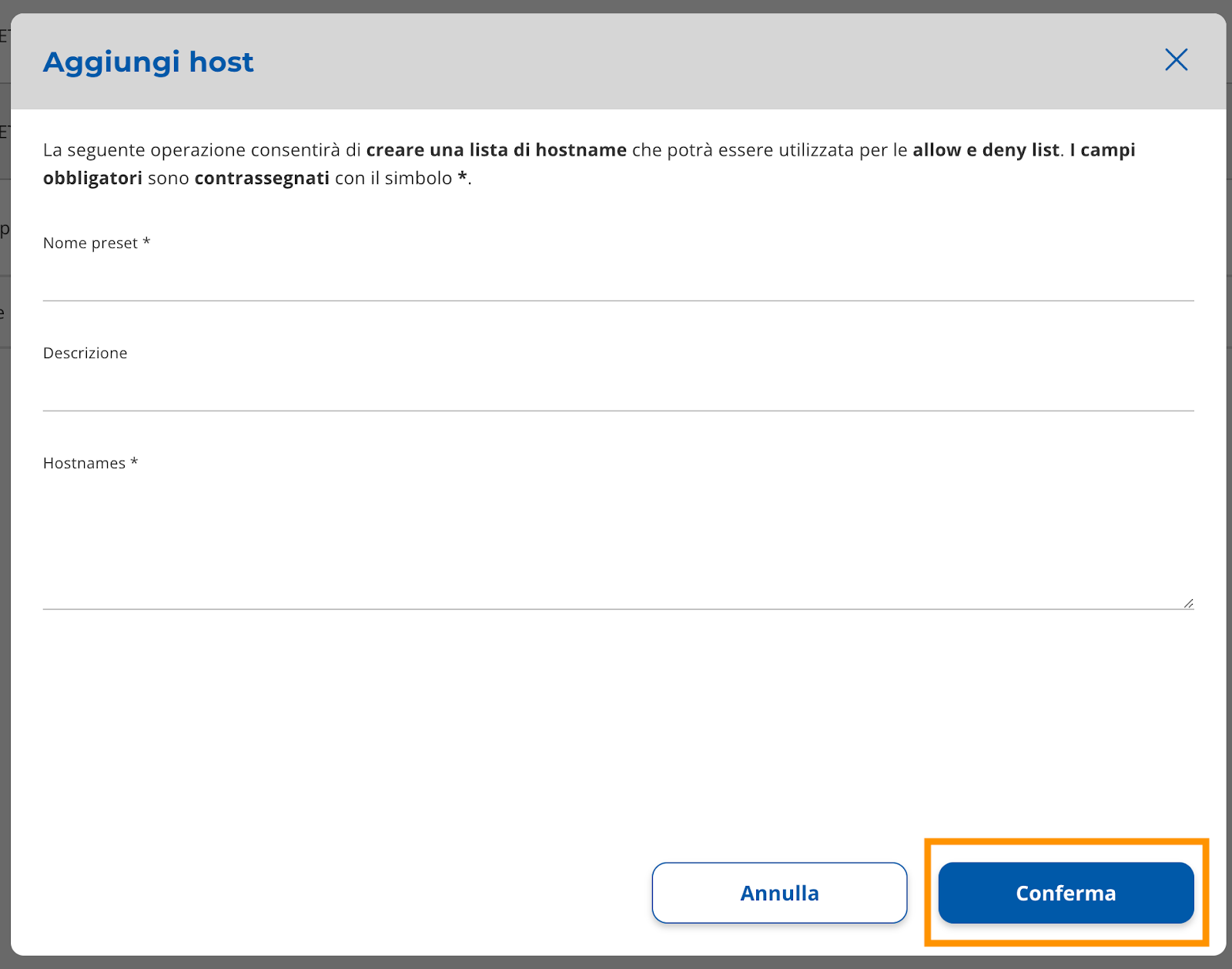 Image 45
Editing a list of hosts
Select the pencil button (Image 44 - 5), the layer of image 46 will appear.
Here you can edit the previously created list.
Selecting the "Confirm" button will save the list.
Image 46