The "View Screen" action is a new feature and allows administrators to see, capture, control the screen without any additional client app, you need just an updated browser. You can also simply use your phisical keyboard, share the clipboard and simulate special key-press.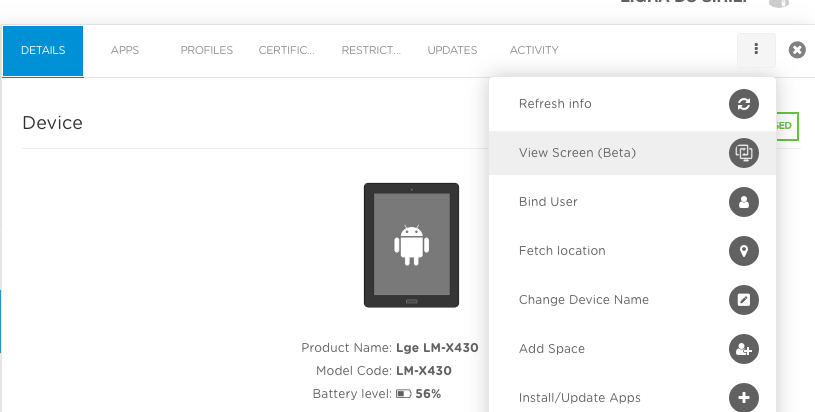 "View Screen" works on Android supervised devices and on work profiles, too.
If you are going to perform the action on a supervised device compatible with control you can choose to have an unattended session, otherwise the user will be displayed for an approval request.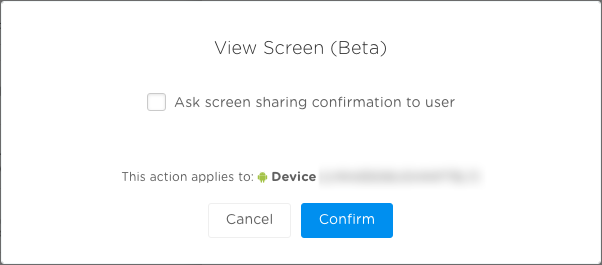 Tools in "View Screen"
During a "View Screen" session, on your browser, admin can:
save device screenshots
use the computer keyboard
Copy, cut and paste with shared clipboard
send file with Upload file action
use Home, Back and App Switcher buttons
Send other Android Keys
Use your mouse or input peripheral to simulate touch tap, long press and drag or send on-screen indications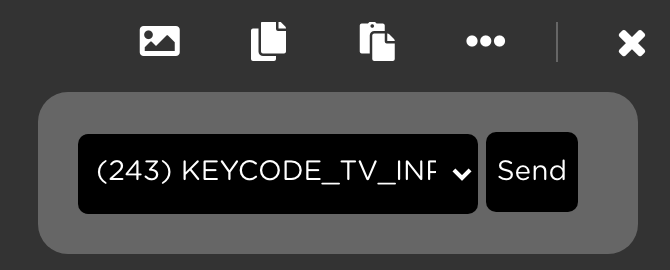 Compatibility

Delivery type: Single devices
Operative system: Android
Management supported: *
Requirements:
"View Screen" currently works only on Android enrolled devices.
Right now, you can directly control the screen on Samsung, LGE, Epson, Lenovo, Zebra and Helgi devices. Anyway, we are working to allow control permission on other manufactures.
On other manufacturers you can see the screen and give on-screen indications to the user.
Android Marshamallow is required to see overlay indications.
Android 10+ couldn't support unattended "View Screen" sessions.
Default licenses have a maximum of 1 concurrent "View Screen" session at time.